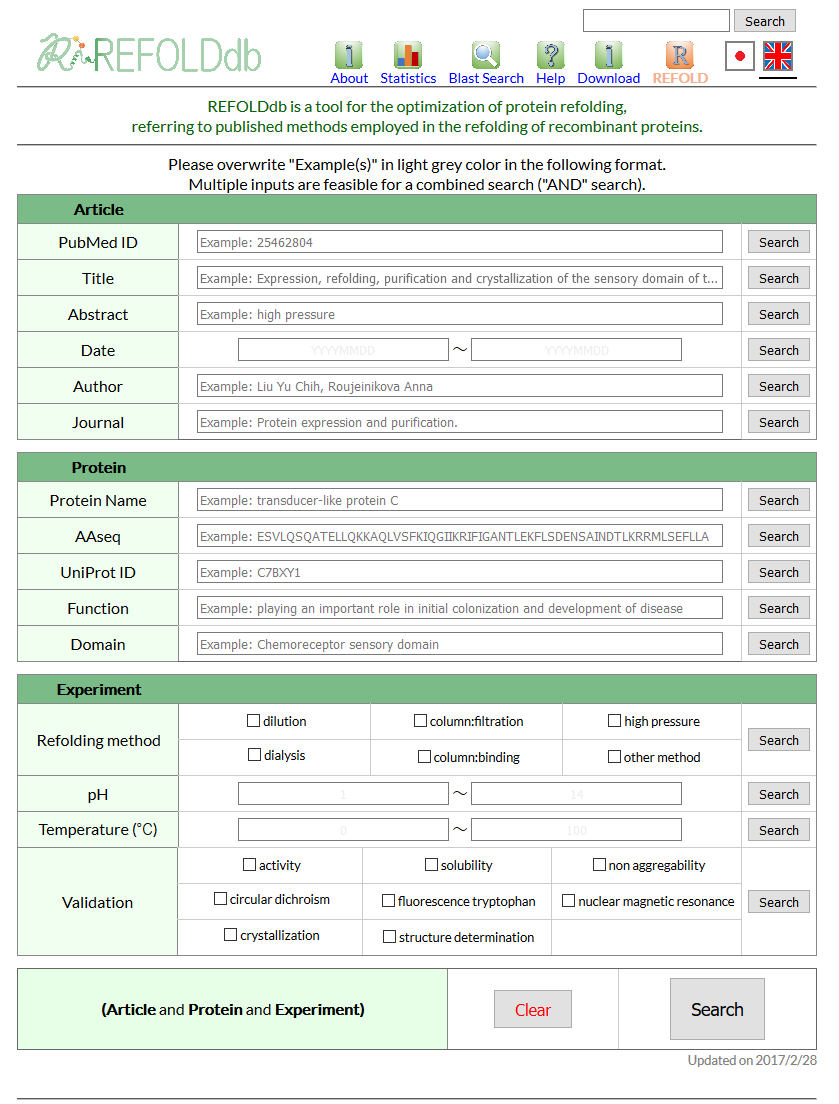 1) Overwrite "Example(s)" in light grey color and/or check boxes as many as needed. In the case of "pH" and "Temperature", lower limit and/or upper limit can be specified.
2) Click a "Search" button at one of data items for the search by the specified data item, or click the "Search" button at the bottom-right corner of the data format to perform a combined search ("AND" search of multiple data items).
3) "Search" box at the top-right corner of the Web page is for a search free from data items.